The brief descriptions below are designed to familiarize you with our staff's training, professional credentials and work experience.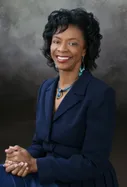 Ann Linton, D.D.S.
Dr. Linton has been active in Dentistry for over 20 years. She started as a Dental Assistant and later worked as an Assistant Administrator for a large multi-chair practice.
After earning her B.S. degree from Brooklyn College in Brooklyn, NY, she attended the Baltimore College of Dental Surgery Dental School at the University of Maryland and graduated in 1986 with honors. Her achievements include recognition in Who's Who Among Students in American Universities and colleges 1985-1986, Outstanding Young Women of America 1984, an placement on the Dean's List.
Following Dental School, she completed a 2 year Hospital Residency program at the College of Physicians and Surgeons of Columbia University at Harlem Hospital Center in affiliation with the College of Physicians & Surgeons of Columbia University where she served as Chief Resident. After Dental School she received a Masters in Public Health from Long Island College in Brooklyn New York.
Dr. Linton has owned and operated a private practice in Brooklyn New York for nine years before relocating to Savannah.
She is a very compassionate, gentle person and is sensitive to the needs of the dental phobic patient. She believes in staying current with the advances in Dental research to enable her to provide the latest and best possible high quality care to her patients.
Dr. Linton believes strongly in serving the community and has organized and participated in numerous Oral Health Fairs which educate and promote proper dental hygiene. She has published booklets and articles on various current issues affecting Dentistry including the diagnosis and treatment of halitosis (bad breath), problems surrounding the use of cosmetic gold caps by young adults and preventing HIV contamination in the Dental Office.